TRAININGSVOLUME 2021 SEASON SARISSA
This is an interactive chart (works best on a large screen). Click on the block for swim/bike/etc. to turn it on or off. Hover (PC) or click on graph to see how many hours Sarissa trained that week. You can zoom in and out with the grey slider.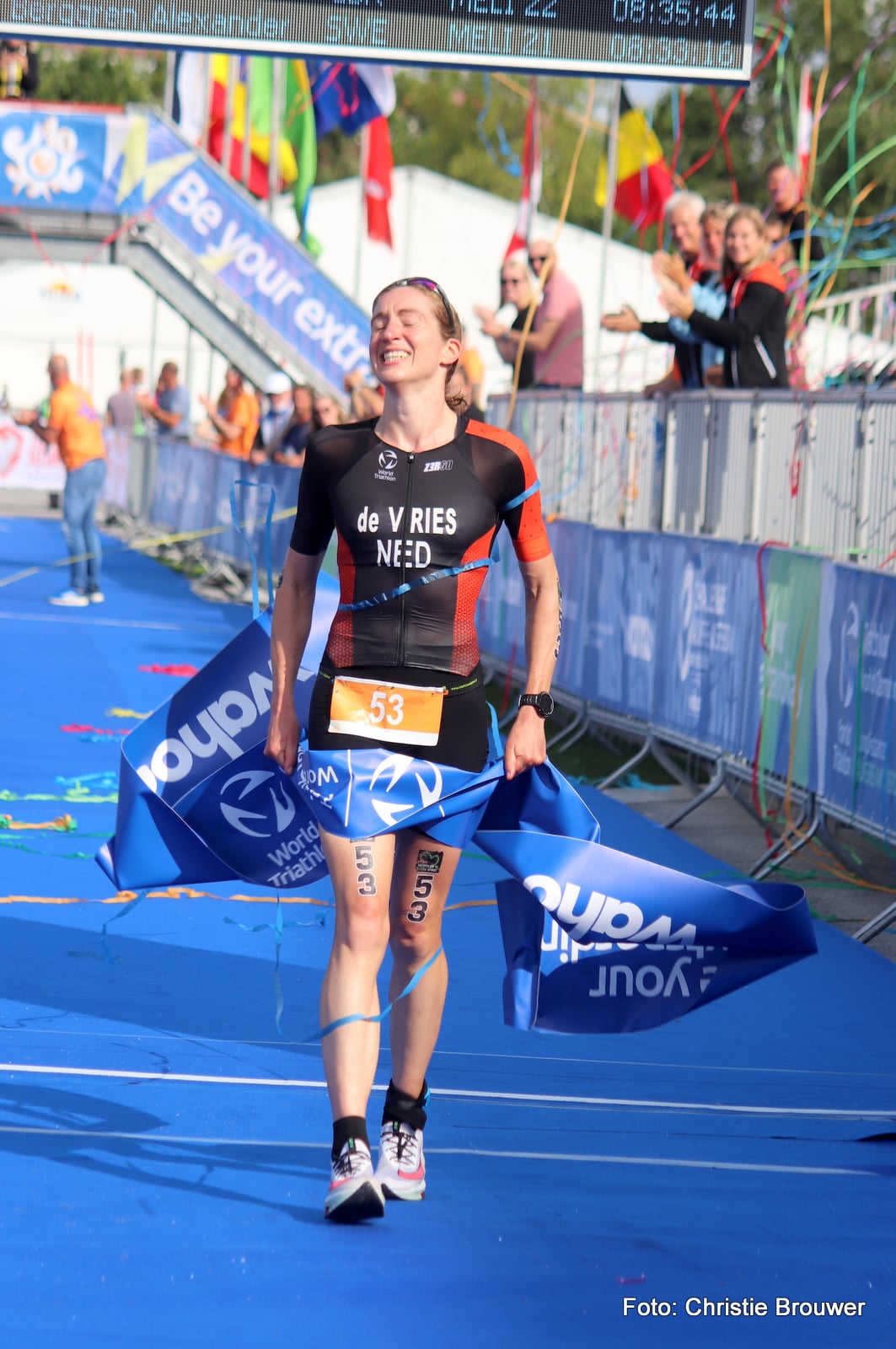 TRAININGSVOLUME OF THE 2021 SEASON
Sarissa started her build-up towards the 2021 season on November 9, 2020, after a 3 week long off-season. She ended her 2020 season in good form, and therefore started her build with a relatively good shape.
Six and a half months of consistent  training followed. Due to the pandemic it was difficult to leave The Netherlands in search for better weather. Sarissa made the most out of the situation and clocked her biggest swim weeks (and relatively small bike weeks) during this time. The quality of the sessions enabled her to finish second and post an average and normalized power PB at the first race of the season, Challenge Gran Canaria (April 24th).
Two weeks later Sarissa won her first international triathlon at Challenge Riccione. Some residual fatigue meant that she had to take a small step back and skip Challenge St. Pölten. Sarissa ended the first part of her season with a win at Challenge Gdansk.
We planned a 2 week mid-season break after Gdansk in order to fully recover and recharge the batteries for the rest of the season. This period ended with the National Championships over the Olympic distance, a race where she finished second.
Sarissa's long distance preparation started on July 12 with a 3 week training camp in the French Alps. This period ended on August 21. During this period Sarissa was able to post her largest weeks in terms of bike and run volume. She recovered well and was in her best bike and run shape ever when toing the line at Challenge Samorin. A wrong turn when entering the highway meant an extra 10k on the bike and no chances of a good result. Luckily she was able to show her form at the ITU Long Distance Championships in Almere, taking home a first place and world title in a new course and Dutch record (8:32:04).
Volg optrimize op social media
Blijf op de hoogte van de beste triathlon artikelen, tips & tricks